Roll over image to zoom in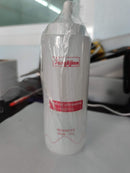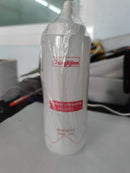 Description
Weight-250gm
Hearing your baby's heartbeat for the first time is an unforgettable experience.
A foetal doppler monitor is a portable device used to detect the foetal heartbeat during pregnancy
Baby Doppler is a pocket-sized foetal doppler and baby heart monitor recommended by medical professionals all over the world. This foetal doppler/heart rate monitor can be used anywhere and at any time to provide parents with a more enjoyable pregnancy experience.
The rate and rhythm of the heartbeats are checked using foetal heart rate monitoring. It searches for any changes in the baby's heartbeat
It also measures how much the baby's heart rate fluctuates. Fetal heart rates typically range between 110 and 160 beats per minute. As the baby responds to conditions in the uterus, the foetal heart rate may change
A foetal heart rate or pattern that is abnormal may indicate that the baby is not getting enough oxygen or that there are other issues
The baby's heart rate is displayed on the back-lit LCD screen with a heartbeat Doppler (FHR)
The Doppler heartbeat monitor has a beautiful and compact design that makes it easy to transport

It has built-in speaker with clear sound quality and tone control. The probe is waterproof, and the host and probe are designed separately, making it easier to determine the foetal heart position
It has low power consumption, and high performance

Not only is our foetal doppler simple to use, lightweight, and pocket-sized, but it's also entertaining for the entire family (near and far)!
Every pregnancy is a unique journey; don't pass up the opportunity to create lasting memories with Baby Doppler. Using the Baby Doppler App, you can bond with your baby, record their heartbeat, and share the recording with friends and family   

Payment & Security
Payment methods
Your payment information is processed securely. We do not store credit card details nor have access to your credit card information.
---
Security